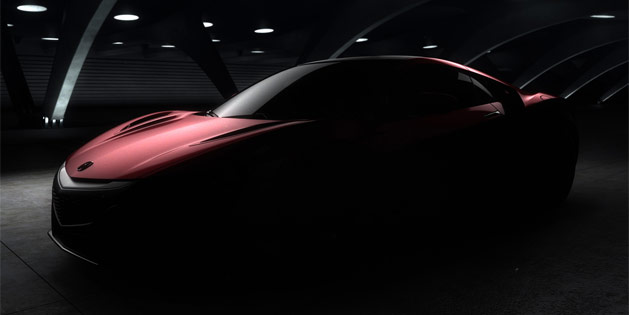 Official release from Honda Media Newsroom:
Acura NSX Production Model to Make World Debut at 2015 North American International Auto Show
Dec 17, 2014 – TORRANCE, Calif.
The production version of the highly anticipated Acura NSX supercar, successor to the legendary original NSX, will make its world debut at the 2015 North American International Auto Show on Jan. 12, 2015. The model will reflect the production design and specifications of the mid-engine Acura supercar that is slated to launch in 2015. To celebrate the impending debut of NSX, Acura released a 30-second teaser video that gives an early glimpse of the production car and the sound of its three-motor, twin-turbocharged Sport Hybrid power unit. View the video on Acura's YouTube channel at youtube.com/Acura.
"The next-generation NSX will deliver a 'new sports experience' true to its heritage and to the supercar concept that originally gave rise to the name NSX," said Mike Accavitti, Acura division senior vice president and general manager. "The NSX will serve as the ultimate expression of Acura performance that is fueling a reenergized brand."