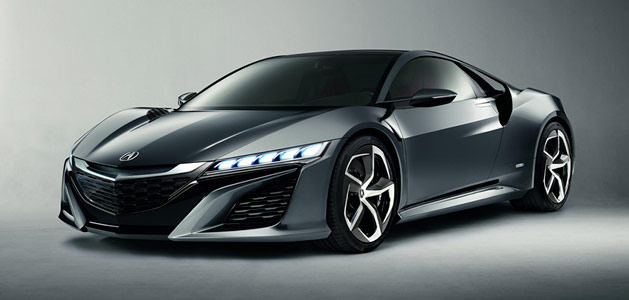 Official release from acuranews.com:
Acura NSX Production Site Selected in Ohio
Located Near Honda's R&D Center, Facility to Employ 100 Highly Skilled Associates
05/14/2013 – MARYSVILLE, Ohio
Acura today announced that the all-new NSX supercar will be produced at a new Performance Manufacturing Center in Ohio, a $70 million advanced production facility encompassing 184,000 square feet to be housed inside Honda's former North American Logistics facility and located in the midst of Honda's existing R&D and production engineering operations.
The site for the new production facility, which will be Honda's third auto plant in Ohio, is only a few miles from the Honda R&D Americas, Inc. Ohio Center that is engineering the supercar for production and adjacent to Honda of America Mfg.'s Marysville Auto Plant. The Performance Manufacturing Center also is close to Honda Engineering North America, Inc., center for the development of new production technologies.
A part of Honda of America, the Performance Manufacturing Center will be a unique manufacturing operation that will employ approximately 100 highly skilled manufacturing associates drawn from within Honda's existing operations in Ohio. In addition, associates at Honda's engine plant in Anna, Ohio, will assemble the NSX powertrain.
"Thirty years ago, building cars in America was a big dream. Working together, here in Ohio and across North America we turned this dream into reality," said Hidenobu Iwata, president & CEO of Honda of America and the head of Honda's manufacturing operations in North America. "The location of this facility is in the midst of one of the greatest collections of engineering and production talent in the world. So it makes sense that we will renew the dream and build this high-tech, supercar in Marysville, Ohio."
Click here to continue reading
Filed under: Acura News, Acura Official Releases, NSX
Tags: 2015 Acura NSX, 2016 Acura NSX, NSX Concept
No Comments