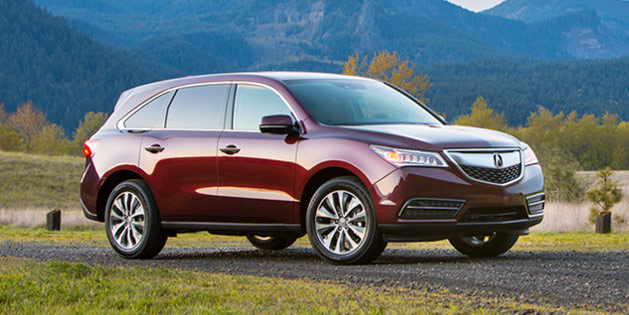 Official release from Acura Media Newsroom:
07/11/2014 – TORRANCE, Calif.
Record sales in the first six months of 2014 have strengthened the third-generation MDX's position as America's best-selling three-row luxury SUV – not only in 2014, but of all time. Through June, sales of MDX are up 68.4 percent (compared to the same period last year) to 30,664 units, bringing cumulative sales of the MDX over its nearly 15-year history to 692,710 units, making it the most popular three-row luxury SUV of all time*. In fact, the MDX has topped all other three-row luxury SUVs in the annual sales rankings in every year since 2002.  Cumulative U.S. sales of MDX are anticipated to surpass 700,000 units before the end of the year.
"Luxury car buyers have spoken, and we really want to thank our Acura customers for making the MDX the clear winner among three-row luxury SUVs," said Mike Accavitti, senior vice president and general manager of Acura Division. "MDX is the clear benchmark in its class, consistently delivering the best combination of features, function and performance that luxury buyers are after."
Click here to continue reading
Filed under: Acura History, Acura News, Acura Official Releases, MDX
Tags: Acura History, Acura Infographic
No Comments