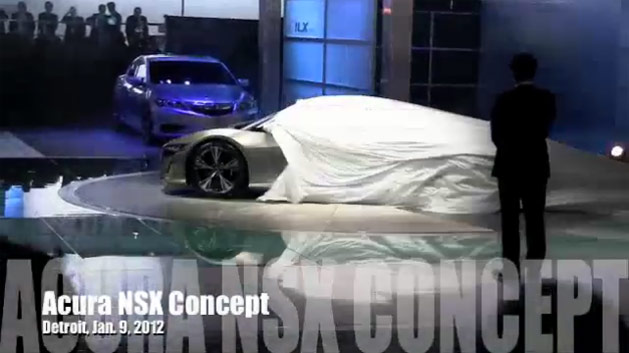 As the 2012 North American International Auto Show came to a close last week, I think it's fair to say Acura succeeded with their intentions to "shock and awe" the masses in Detroit. I'd like to share great article from Kelly Taylor of The Chronicle Hearld which pretty much sums up the effect Acura had at the event. I particularly like this excerpt:
"in a crowd of automotive cynics, where journalists rarely applause anything, the hoots and hollers weren't coming from the Acura staff, they were coming from the journalists. Lamborghini would be lucky to design a car like this. Yes, that's how good it is. Indeed, a conspiracy theorist might propose the reason Lambo and Ferrari were not at this year's show was that they had seen the NSX and did not want to be upstaged."
The claim about the "hoots and hollers" were indeed true. It's something that rarely happens at these unveilings, and it surprised many that were there, myself included. The overwhelming response was both welcomed and encouraging for Acura, which hopes to revitalize and reestablish itself in the luxury market for 2012.
See the short clip and the full article at thechronicleherald.ca.
[Source: The Chronicle Hearld]