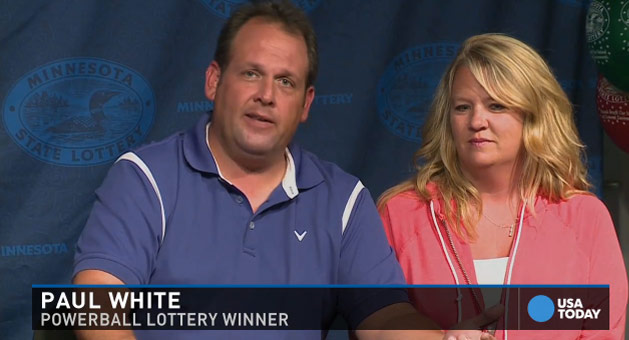 They say money changes people, but it's not changing this man's fine taste in cars. Paul White of Ham Lake, Minnesota has recently won an $86 million dollar share of the Powerball jackpot and he says a first generation Acura NSX is still at the top of his wish list.
When asked what his first purchase would be, White replied: "Acura makes this car, I used to have an Acura Integra back in 1988, I loved that little car. Well they made this car, I don't think they make it any more but it's called an NSX."
"There's this one on Craigslist I've been watching for a few months. And I think it's thirty grand and it's got like twelve thousand miles on it or something. It's a 91 or a 92 or something like that. I'm going out there. I'm going to buy that car and I'm driving it back. Very slowly." said White.
If Mr. White is looking to buy a brand new Acura NSX, he'll have to wait another two years for the highly anticipated Sport Hybrid model. Until then, I'm sure a first generation NSX will do just fine as a daily driver.
See White's press interview in the clip below.
[Source: USA TODAY]