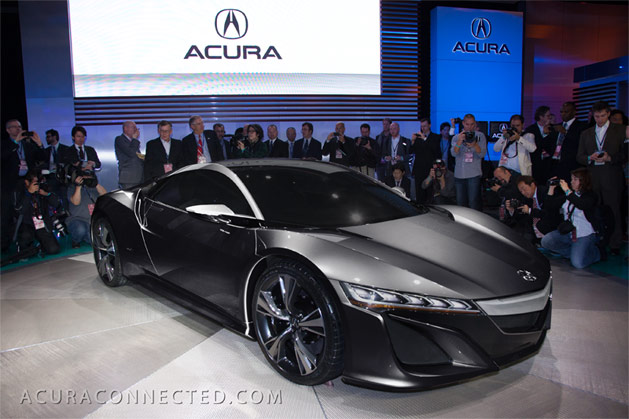 You won't have any trouble finding photos of Acura's gorgeous new NSX Concept. A Google image search using the "past week" button will compile an endless amount of pages with images covering every angle and inch of the silver NSX.
While silver is usually best to bring out the lines and curves of a vehicle, seeing the same car in a darker color can give off a totally different aura. I went ahead with a photoshop job on the silver NSX Concept and painted on a new dark metallic gray color. Needless to say, I ended up with one fierce looking Acura.
Tony Stark might be getting his in red, but I think Bruce Wayne will be looking to get this one as his newest toy.
Click on the thumb below for a larger version.
[Source: Acura Connected]