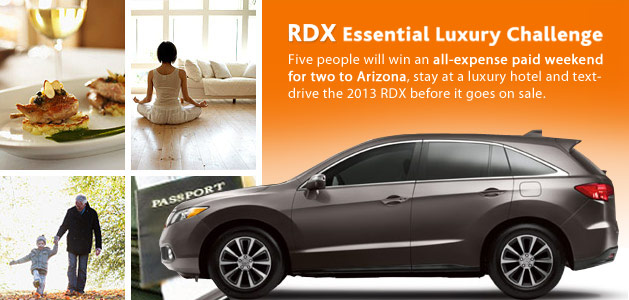 Would you like to test drive the all-new RDX? Enter Acura's RDX Challenge and you could find yourself headed to a luxury resort in sunny Phoenix Arizona for a date with the 2013 RDX. Enter by showing Acura what your essential luxuries are through a short video. Perhaps it's your appreciation of a classy timepiece, a relaxing massage, or a weekend getaway on the slopes. Have some fun and get creative!
For full contest details head over to Acura's Facebook page www.facebook.com/Acura and click on the "RDX Challenge" tab.
The submission deadline is February 7, 2012, so get your video entry in soon!
[Source: Acura]