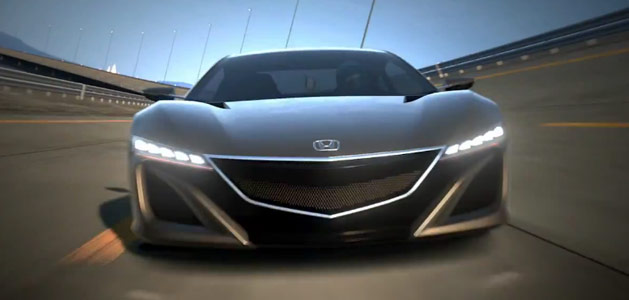 Will the next-generation American built NSX be branded a Honda globally? A recent NSX video from Honda Japan suggests so.
The video which was released for the NSX Concept's debut in Japan, combines footage of the original NSX with the Gran Turismo rendered NSX Concept intro. Missing from the Concept is the signature Acura grille and Acura emblems. Instead Honda badges are now swapped in and the grille is blacked out. Oddly enough the first-generation NSX used in the first few seconds of the Concept intro is still clearly branded an Acura.
I'm not totally convinced this means the NSX will also be launched as a Honda, not that I'm against it. With Acura making some small steps in its global expansion next year, it's hard to say where the brand will be when the NSX finally reaches production in three years. Regardless, it's a great video tribute to the original NSX with plenty of racing clips to inspire dreams of its successor. Check out the video below.
[Source: Honda Japan via YouTube]