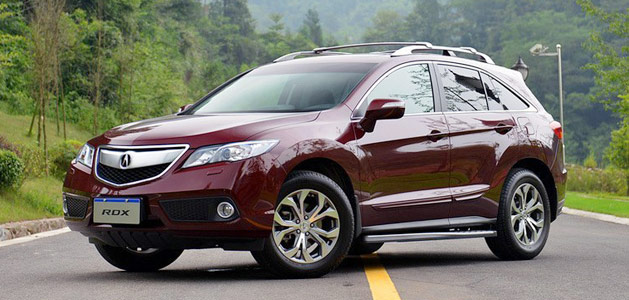 The new formula for the 2013 Acura RDX seems to be working well in North America having posted record sales for the last few months. This year the RDX will also take a crack at the Chinese market as it joins Acura's lineup as the new entry-level crossover.
Take a closer look at the Chinese RDX in this gallery from automotive site xgo.com.cn. You might notice the Basque Red Pearl RDX is decked out with OEM accessories available here in North America: Roof Rail, Cross Bars, 18" wheels, and Sport Running boards. But, like most Chinese-spec Acuras, there are some subtle exterior differences. The front headlights get clear corners and are accompanied by headlight washers. In the rear, the missing amber from the front headlights seem to have found its way into the tail lights. Also on the rear bumper there appears to be parking sensors and a fog light(thanks junior) centered between the two lower reflectors.
Check out the photos below and let me know if I've missed anything.
[Source: xgo.com.cn]