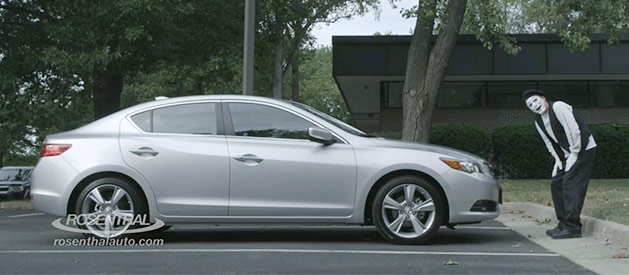 Using a mime to host a car review not only seems impossible, but just plain odd. For the Rosenthal Automotive team it's business as usual, pushing the creative boundaries of vehicle reviews is what they do best.
"A mime explores Acura's new 2013 Acura ILX and takes it for a test drive. Meanwhile Steve is stuck without a car to review and must take matters into his own hands."
Not surprising, the first few minutes with the mime are silent, but things start to get interesting at around the 6-minute mark once Steve enters the picture and realizes his test vehicle has gone missing.
Check out the latest review from Rosenthal Automotive below.
[Source: Rosenthal Automotive via YouTube]