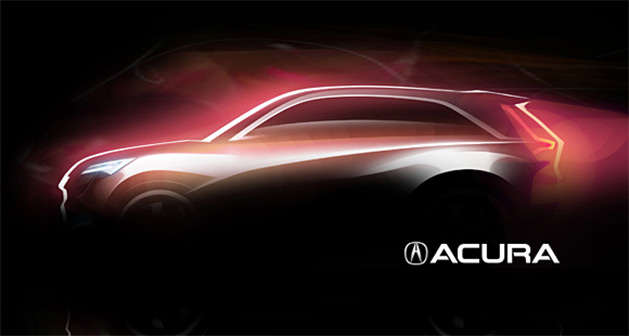 Today Honda announced that a new Acura concept model will be making its world premiere at Auto Shanghai 2013 later this month. Providing the teaser sketch shown above, the only other detail given is that the new model is "scheduled to be introduced to the Chinese market in the future". The press release did however refer to it as a "global concept model":
"Acura will exhibit the world premiere of the global concept model. In addition, the Chinese version of the all-new RLX, Acura's next generation flagship model, will be introduced for the first time in China."
Along with the NSX Concept, these are the other Acura models listed to appear at the Auto Shanghai Exhibit: RLX (China premiere), RDX, MDX, ZDX, ILX, TL
The Acura concept model world premiere is scheduled for Saturday, April 20 at Auto Shanghai 2013.
[Source: Honda Worldwide]