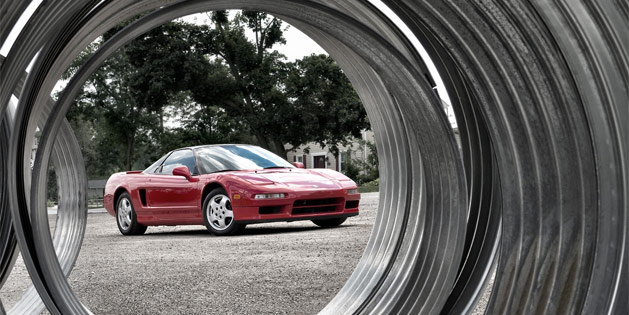 It's hard to believe the first generation NSX is now twenty-four years old. Although it may not qualify as a true "classic car" just yet, Automobile Magazine explains why it makes their "Collectible Classic" for the month of April 2014:
"The NSX would be sold under the premium Acura sales channel in the United States, a shot-in-the-arm for a brand fighting to carve its niche in the crowded marketplace. Launching as a 1991 model, the supercar wasn't just a landmark event for Honda, it was an engineering breakthrough for the industry, and the first production car to use an all-aluminum chassis and body. Hand-built in Tochigi, Japan, the NSX cost about $65,000, making it the most expensive Japanese car ever to that point." Greg Migliore, Automobile Magazine
Check out the full feature at automobilemag.com: Collectible Classic: 1991-2005 Acura NSX.
[Source: Automobile Magazine]