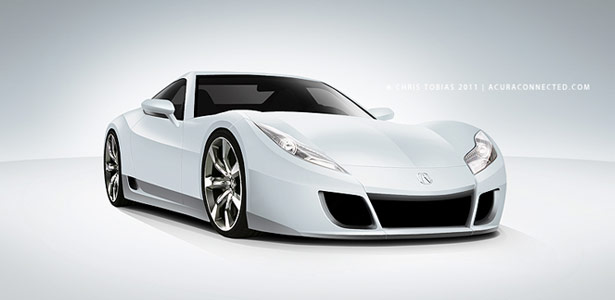 There has been no official news of a future NSX since then, but with Acura getting set to celebrate its 25th anniversary, who knows what surprises they might have in store.
My NSX illustration was based mainly off the HSV-010 GT with a few cues from the 2007 Acura Advanced Sports Car Concept. For this rendering I actually used the wheels straight off the Acura concept. I considered a more aggressive front lip and side skirts but in the end decided to go with a sleek and simpler look.
Click on the thumbnail for a larger version and let me know what you think by leaving a comment below.
[Source: Acura Connected]