Acura China's ZDX
The ZDX is officially the newest member of Acura China's lineup with complete model information and photos now available on their website. The "all-terrain coupe" is the fourth model for Acura China in its fifth year, joining the RL, TL and MDX. 
It doesn't look as though the Chinese ZDX is much different from the North American model with its 3.7-liter V-6 engine, SH-AWD, 6-speed automatic transmission and many of the other standard features. It does appear to have a few exterior differences similar to the Chinese MDX. Clear front turn signals and standard headlight washers are common for the Chinese models, as well as slightly modified rear tail lights with additional sections of clear lenses(pictured below).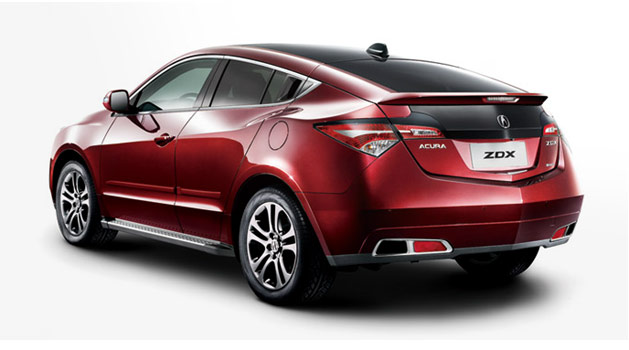 Check out the attached gallery or visit www.acura.com.cn for more.
[Source: Acura China]