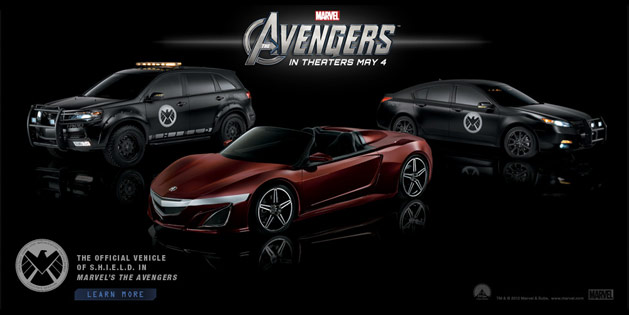 S.H.I.E.L.D. has returned in Marvel's upcoming movie The Avengers, and they've brought a new fleet of high powered Acura vehicles to battle evil.
Visit SHIELDops.com to find out what these futuristic Acura models have in their arsenal and play along for a chance to win some awesome Acura/Avengers prizes.
Prizes include a 1:43 scale Acura Supercar and a "Tony Stark Experience" trip to New York.
Visit SHIELDops.com today to find out more!
[Source: Acura]