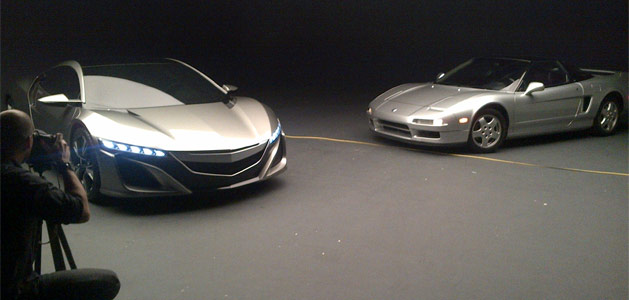 The NSX Concept meets its predecessor for a photoshoot teased by Acura via Twitter.
The Avengers Roadster was put together with a first generation NSX in an Edmunds' Inside Line Gallery, here we get two matching silver NSXs using the concept car. There's no word on what the shoot is for, but with these two vehicles, you really can't go wrong.
Click here for an 800×600 image.
[Source: Acura_Insider]