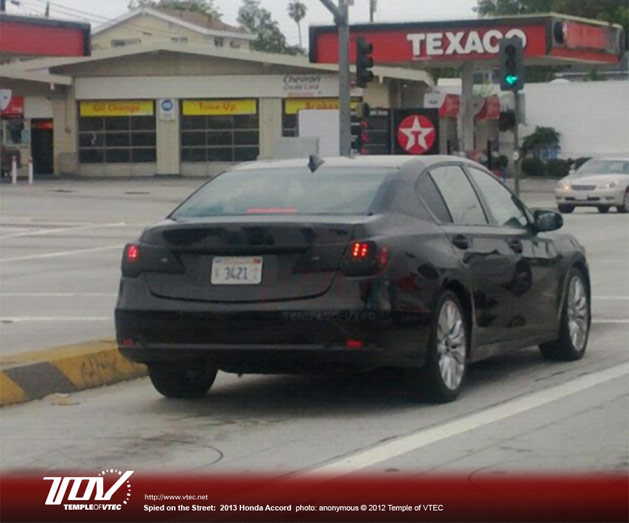 Posted this morning on Temple of VTEC, a reader sent in what looks to be an RLX prototype roaming the streets of California.
The vehicle has some "blacked out" features, but it's hardly enough to disguise its similarities to the RLX Concept revealed in New York earlier this year.
Head over to vtec.net for further discussion.
[Source: Temple of VTEC]