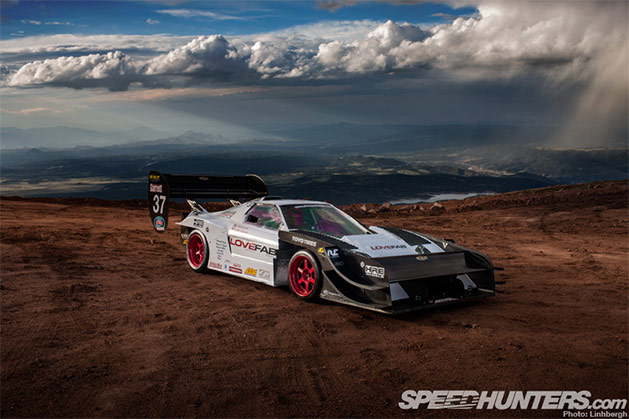 There was a bit of pre-hype for the LoveFab NSX a few weeks prior to this year's Pikes Peak International Hill Climb. Even though the 1991 Acura NSX has been stripped down and rebuilt to the point where it could no longer be recognized, it was an interesting project that made for good story.
Working through a few trials and tribulations which included a crash just a few days before the race, on August 12th, Cody Loveland and co-driver Tabitha Lohr climbed their way up for a second place finish in the Unlimited class.
The full story however is best told by Sean Klingelhoefer of Speedhunters. Complete with beautiful high-resolution photos, Sean takes us though the project's initial concept, the build, and a "lovely" surprise ending.
Check it out at speedhunters.com: FORM FOLLOWS FUNCTION, THE LOVEFAB NSX
[Source: Speedhunters]