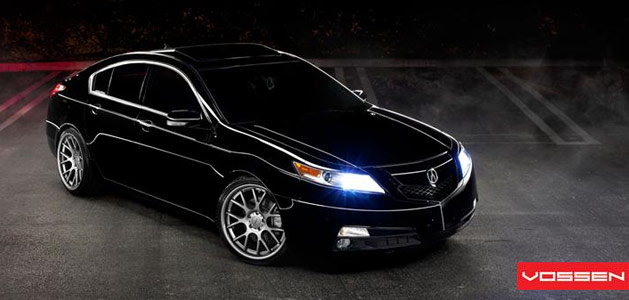 It's been a bit too long since I last featured a Vossen Gallery, so here's a fresh one hot out of the oven that you're guaranteed to love.
I don't know much about the build, but the 20″ Matte Graphite CV2s are looking mighty good on this stealthy black 4G TL. The shots and the editing came together nicely for this gallery, they combine for an eerie, ghostly feel that match the car perfectly.
Enjoy the images below or head over to vossenwheels.com for super high-res versions.

[Source: Vossen Wheels]