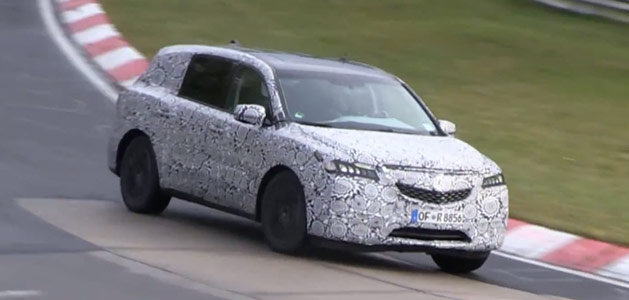 Following last week's spy shots of the 2014 Acura MDX is this new video footage of the prototype returning to the Nürburgring for vigorous testing. Earlier this year in June the MDX prototype was previously spied on the Ring, but well hidden under heavy camo sheets.
This is the best look to date of the next-generation MDX, caught at multiple angles with just the thin layer of psychedelic camouflage. The audio here is pretty clear too, just listen to the engine scream at about the 0.33 mark.
Check out the video from Worldcarfans.com below.
[Source: Worldcarfans.com]