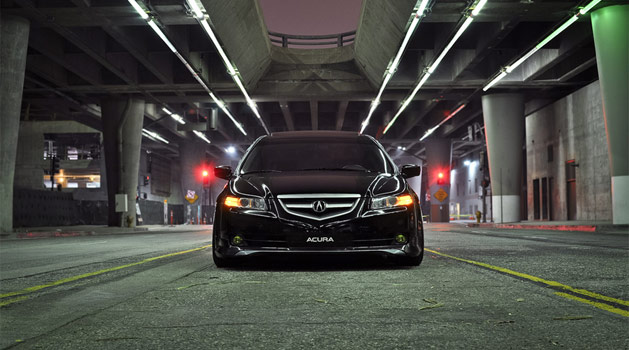 It's a new year, and for the first gallery of 2013 I've picked a model that surprisingly hasn't yet been featured on Acura Connected. The third generation TL is one of the most popular Acuras ever built, and even today some say it's still the best looking Acura sedan to date.
JJ's Nighthawk Black Pearl 2006 Acura TL doesn't disappoint, it keeps that clean and classy OEM look, but also adds subtle style with tasteful features and an aggressive stance.
Here's a full list of mods:
19″ WORK Equip wheels • ATLP Exhaust • Tein SS • ASPEC lip kit • Progress rear sway bar • AEM intake • blacked out headlights • HID kit • OEM visors • RV6 strut bar •  Ingalls camber kit  •  Accord fog lights
Enjoy the gorgeous set of photos above courtesy of JJ. The front profile shot is absolutely amazing!
[Source: JJ via AcuraZine]