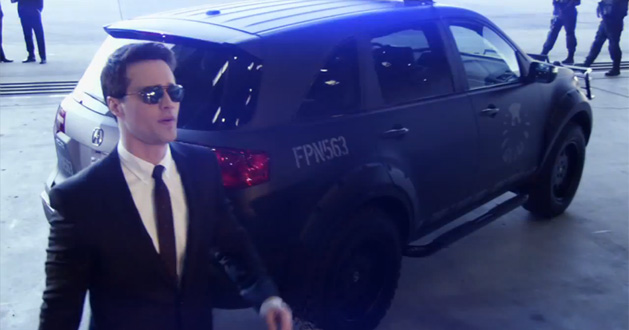 Will Acura return as the official vehicle of S.H.I.E.L.D. in the upcoming Avengers spin-off Agents of S.H.I.E.L.D.? Playing off the success of last year's blockbuster The Avengers, a television series based on the agency S.H.I.E.L.D. lead by Agent Coulson is set to debut this fall on ABC. You may recall Acura has previously partnered up with Marvel in past films, providing vehicles for the agents and creating exposure for the brand.
Though no official announcements have been made, the S.H.I.E.L.D. MDX and TL make clear cameos in the recently released Agents of S.H.I.E.L.D. trailer seen below.
Marvel's Agents of S.H.I.E.L.D. is expected to premiere fall 2013 and will air Tuesdays at 8:00 pm on ABC.
[Source: MARVEL via YouTube]