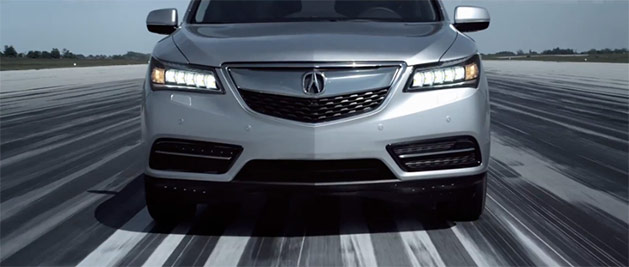 Similar to their 2014 Acura RLX TV Commercial, Acura Canada has once again opted for a more performance-oriented approach than their American counterparts. Launching the all-new 2014 MDX from a hanger bay like a jet, the focus remains on the driving experience and the sporty nature of their vehicles.
"Prepare to take your driving experience to a higher ground with the all-new 2014 MDX. With advanced driving features such as Adaptive Cruise Control, and an "Executive Aero Sculpture" design, the MDX is the SUV that redefines the SUV experience."
Watch Acura Canada's 30-second Acura MDX commercial below.
[Source: Acura Canada via YouTube]