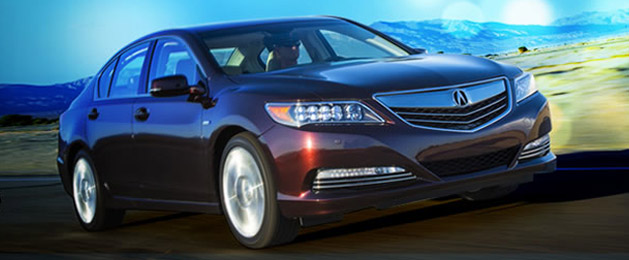 Here is a first look at what might be the upcoming Sport Hybrid Acura RLX. There doesn't appear to be much difference except for the lower grille design,which has different chrome pieces and the addition of LED lights and fog lights. Acura's hybrid badge is also placed on the fender.
The changes aren't drastic, but they do improve on the current design in my opinion. See a quick comparison below.

Temple of VTEC reports reports the Sport Hybrid RLX will produce 377 horsepower, which is slightly more than the 370 horsepower rating Acura mentioned last year at the 2012 LA Auto Show.
[Source: Temple of VTEC]