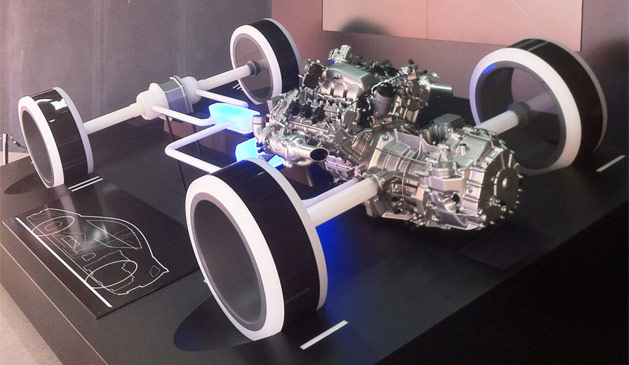 From a Honda event in Japan a few days ahead of the 2013 Tokyo Motor Show, Acura has revealed significant details about the upcoming NSX.
Unveiling a new 90-degree V-6 engine, Acura has confirmed it will be twin-turbocharged, which combined with the three electric motors should boost numbers to well over 500 horsepower. Sources have speculated the V-6 will have a displacement of 3.5 or 3.7-liters.
The other big news item is that Acura has made the switch to a longitudinal engine layout, which deviates from their original transverse layout design also used in the first-generation NSX. Even with the change, Acura maintains it is still on track for a 2015 launch date.
Get the full story at motortrend.com – Acura NSX Deep Dive: Supercar Gets Big Drivetrain Changes
[Source: Motor Trend]