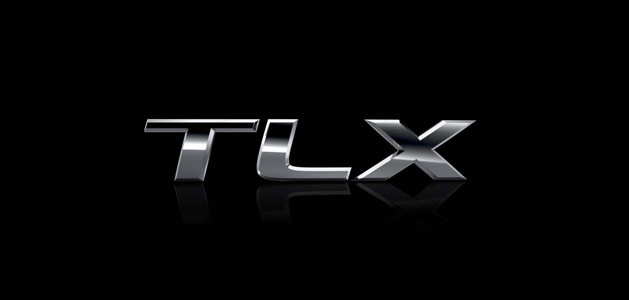 A few days before the official Acura TLX unveil at the New York International Auto Show, a TLX Forums member who recently attended a TLX training session shared his notes on the car. Keep in mind the information posted below has not been confirmed.
Two engines:
• 3.5L V6 with specs of 290 horsepower and 267 lb-ft. 9-speed automatic transmission is paired with this engine. Acura says that regular shifts will occur at a rate 25% faster than the TL, and paddle shift inputs will be realized up to five times faster than the TL. Regarding fuel economy, both the FWD and AWD models will see an increase of 5 mpg highway over the TL. For city fuel economy ratings, the FWD is up 1 mpg and the AWD model is up 3 mpg over the TL. The SH-AWD system weighs 75% of the weight of the TL's system, and because it's smaller, Acura engineers were able to add an under storage space in the trunk (like the RLX). The TLX V6 is about 0.5 seconds faster than the TL in the 0-60mph race.
• 2.4L inline-four cylinder with 206 horsepower and 182 lb-ft. This powertrain features an 8-speed torque converter automatic (the new ZF box?). Expect fuel economy to increase by 2 mpg in the city and by 4 mpg on the highway
More info:
• Internally, Acura is targeting a sales goal of 45,000 TLX models per year. I am confident this model will make targets – it's quite impressive in person.
• The TLX has about the same wheelbase length as the TL, but the overhangs are 4 inches shorter.
• Auto start-stop is standard (if it's like the BMW system, I'm turning it off every single time I get in)
• There's a new sport mode feature called Integrated Dynamic System (IDS) with an optional Sport Plus mode. It changes throttle response and steering feel. It also has an economy mode for when you feel like driving like a grandma.
• Siri Eyes Free is standard. I'm really excited for this!
• Electronic parking brake
• Rear seats fold down for cargo
• TLX FWD model is 150 lbs lighter than the TL FWD!
[Source: TLX Forums]