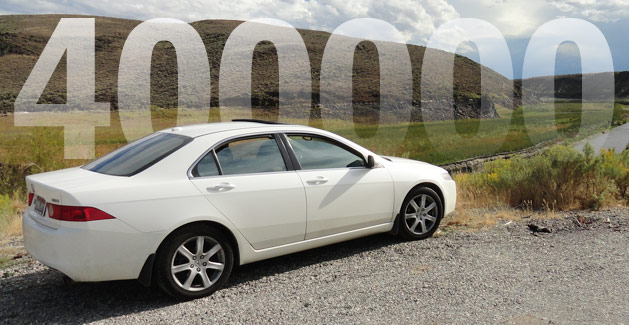 Congratulations goes out to Josh Clymer who last week passed 400,000 miles(643,738 kilometers) in his 2005 Acura TSX. To no one's surprise, the TSX still runs like a champ and has had very few issues over the years.
"there's no engine swaps, rebuilds or any other major work. In fact the only problems or things I just plain wore out were the door lock actuators, serpentine belt bearing, cooling fan motor and the starter. I replaced the starter because it was starting to slow down. Meaning it took a few extra seconds to start then it used to. It still actually worked just fine. It lasted to 330,000 miles!" Josh Clymer – TSX Travels
Josh started documenting his TSX experience just last year, with the goal of eventually joining the 500,000 mile club. You can follow along on Josh's blog TSX Travels – tsxtravels.com.
Good luck on your travels Josh!
[Source: Josh Clymer – TSX Travels]