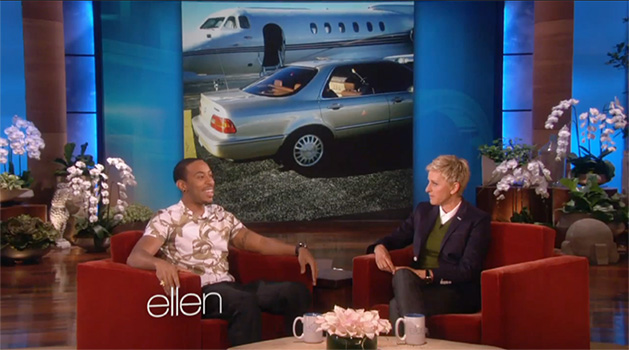 Rapper/Actor Ludacris appeared on The Ellen Show yesterday where he spoke about the 1993 Acura Legend he has owned from before his commercial success.
"I used to write music in this Acura and I still do till this day so it's just one of those things I can never get rid of. I will never get rid of, ever." Ludacris
Last year Ludacris tweeted a photo of his Acura Legend and private jet which was displayed during the conversation. He told Ellen the Legend now has over 250,000 miles on it, adding approximately 10,000 more miles since his Chelsea Lately interview last year in May.
Watch Ludacris talk with Ellen about the Acura Legend in the clip below, from 1:40 to 2:25.
[Source: The Ellen Show via YouTube]