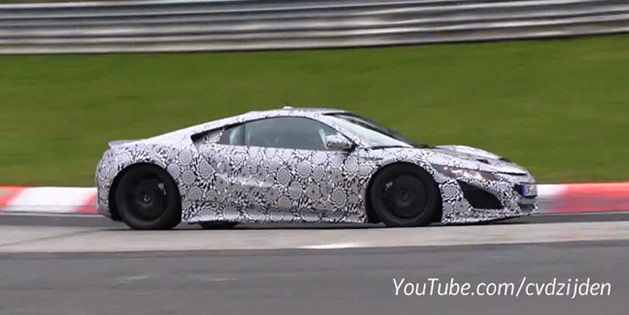 It seems the 2016 Acura/Honda NSX Prototype has returned to the Green Hell for more testing in a video posted today. The vehicle's plate numbers and a few other minor differences suggest this is indeed separate footage from the batch that was previously posted in July.
Recent reports state that the second generation Acura NSX is on track for a 2015 launch in North America.
Watch the 1:29-minute video below.
[Source: cvdzijden via YouTube]