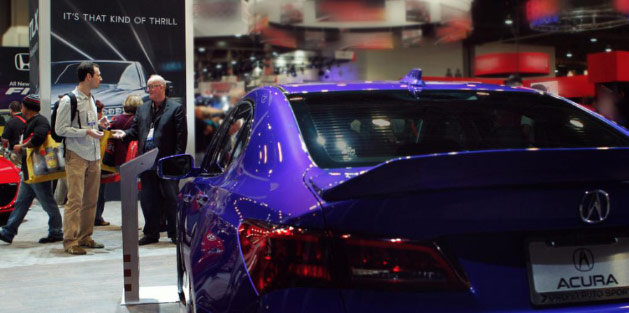 Speaking with Car and Driver at SEMA 2014, Acura Global Creative Director Dave Marek hinted at the sportier direction Acura will take in the next few years.
"There are changes coming, and then there are more changes coming… There are lots of resources and activity going into making Acura back into what it was."– Dave Marek
Unfortunately Marek wasn't able to go into detail about the changes, but Car and Driver mentions a more affordable performance model coming after the launch of the NSX in 2015.
Oh and if you like the new "Andaro Blue" seen on the Galpin Auto Sports Acura TLX, apparently it will be offered on future Acura models, including the NSX.
Read the full post on caranddriver.com – A New Acura Integra? "Just Wait," We're Told.
[Source: Car and Driver]