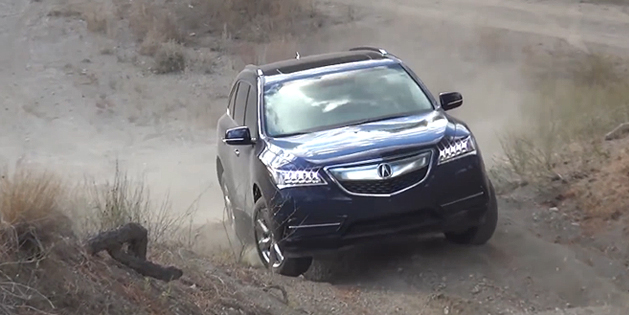 The EverymanDriver Dave Erickson gets behind the wheel of a 2015 Acura MDX SH-AWD for another of his off-road test reviews. The hills were steep and rugged at the Spokane ORV Park, at one point forcing the SH-AWD equipped MDX to push through successfully on just three wheels.
 "WOW… impressive… People call these cars like the MDXs, RDXs mall-finders, you know they're just a family vehicle or a high end luxury vehicle that people take to the mall and the don't really take it off-road. But if you want to… you can."– Dave Erickson
Watch the 8:13-minute off-road review below.
[Source: Everyman Driver via YouTube]