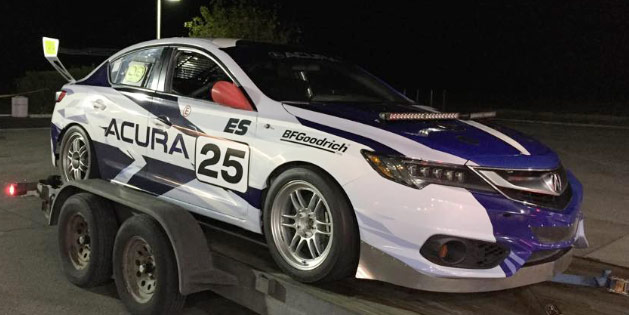 Team Honda Research-West (THR-W) returns to the 25 Hours of Thunderhill with two updated Acura ILX Endurance Racers. We don't know much about this year's cars, but it's clear they are now sporting the exterior features of the 2016 MY Acura ILX.
The race is now underway at Thunderhill Raceway Park in California, and is set to end on Sunday at 12 pm.
UPDATE: #25 Acura ILX has finished 8th overall and 4th in the ES class with 604 laps. #27 Acura ILX completed 546 laps finishing 7th in the ES class.
[Source: Team Honda Research West Race Team via Facebook]