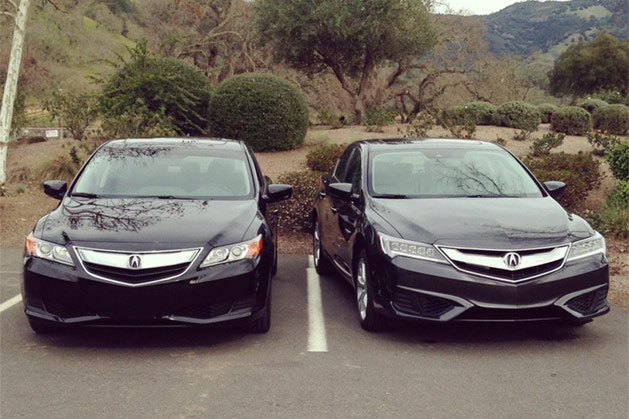 Automobile Magazine Editor Joey Capparella tweeted this side-by-side comparison photo of a 2015 ILX and a 2016 ILX.
"The new headlights and grille really do improve the 2016 ILX's front end compared to the old model #2016ILX #Acura"
While the 2016 model does look like the fresher design, I still admire the older model for its simpler and refined styling. To me the changes are similar to how Acura updated the TSX from 2005 to the MMC 2006 MY. I still prefer the front of the 2005 TSX.
[Source: @AM_Capparella via Twitter]