There are a handful of Formula One drivers who are known to have driven NSXs – the most famous being legendary Brazilian Aryton Senna. Others include Japanese F1/Indy Driver Takuma Sato, and Frenchman Pierre Gasly.
Today Max Verstappen joined the club, arriving at the 2020 FIA Prize-Giving Ceremony in a white NC1 Honda NSX. The Dutchman posted the photo on his social media channels with the caption,"Arriving in style".
With Aston Martin no longer the title sponsor of the Red Bull Racing Team, this allows Honda to power their drivers both on and off the track. It's a huge opportunity for Honda, especially since Max Verstappen and newly signed Red Bull driver, Sergio Perez, both have a huge fanbases in their respective countries.
Honda, why are you leaving F1, again?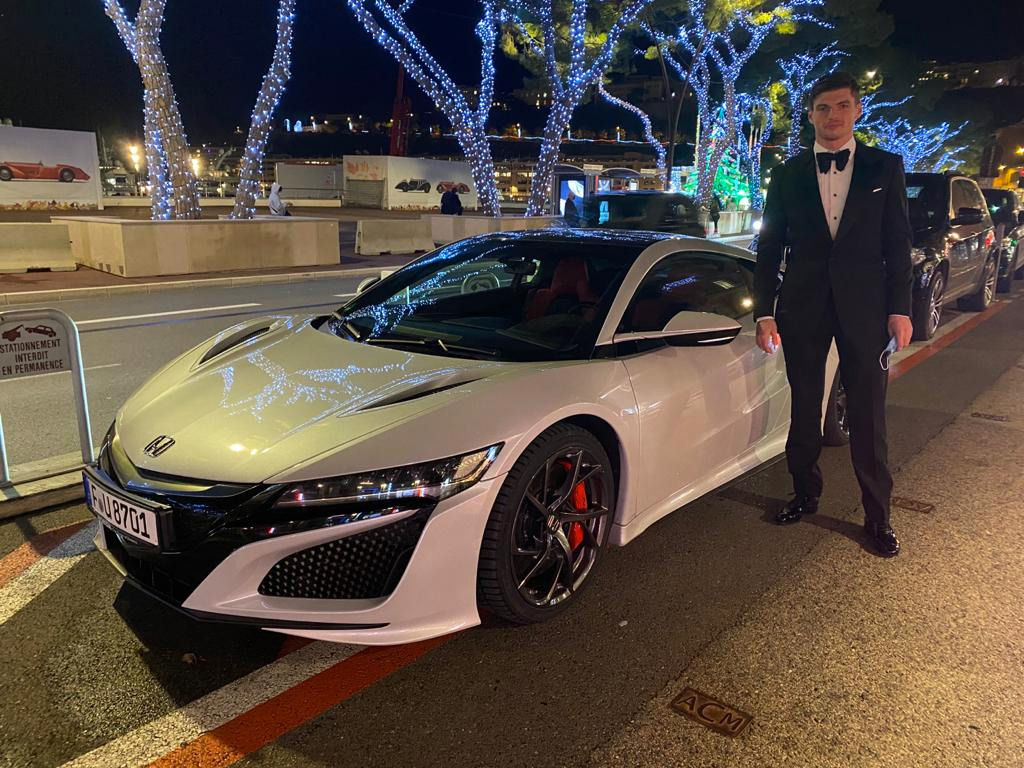 [Source: Max Verstappen via Instagram]