A closer look at the Integra Prototype at its global debut in Los Angeles. The Indy Yellow Pearl paint popped on stage, although sadly, the lighting didn't really bring out the lines on the car. Many of the gloss black features, especially in the front bumper, couldn't really be seen unless you walked up to within a few feet.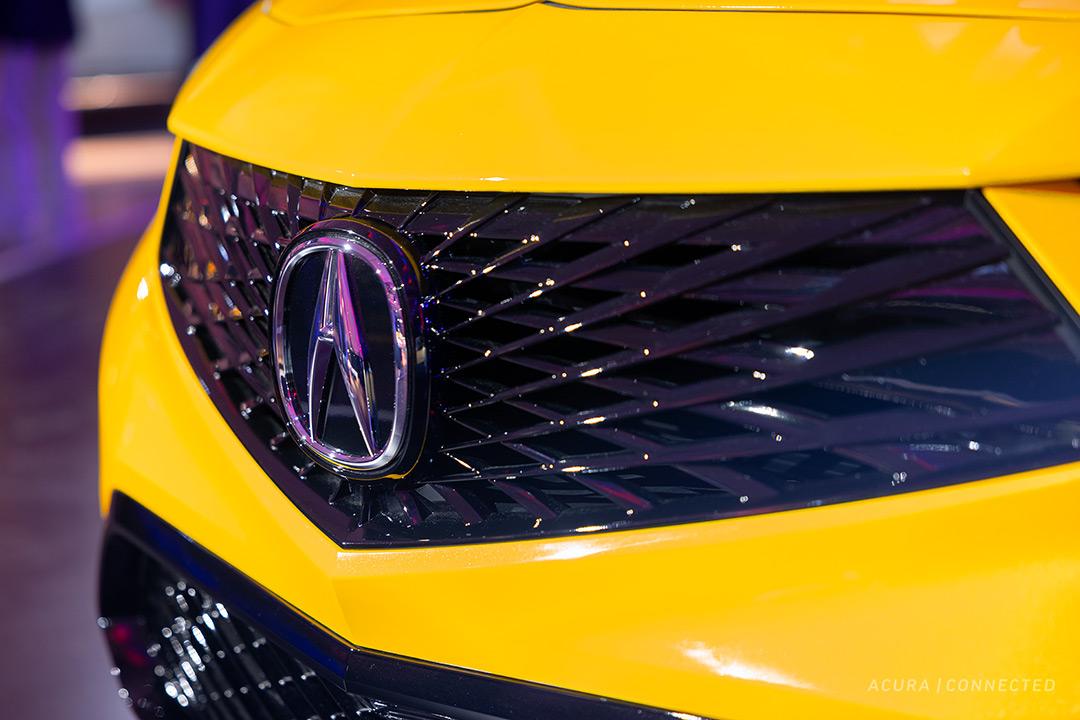 Notice the details on the updated Diamond Pentagon Grille, which is now frameless – a design which mimics the Type S Concept. It also sports a new "cross-hatch" mesh, rather then the "floating" diamonds seen on current models.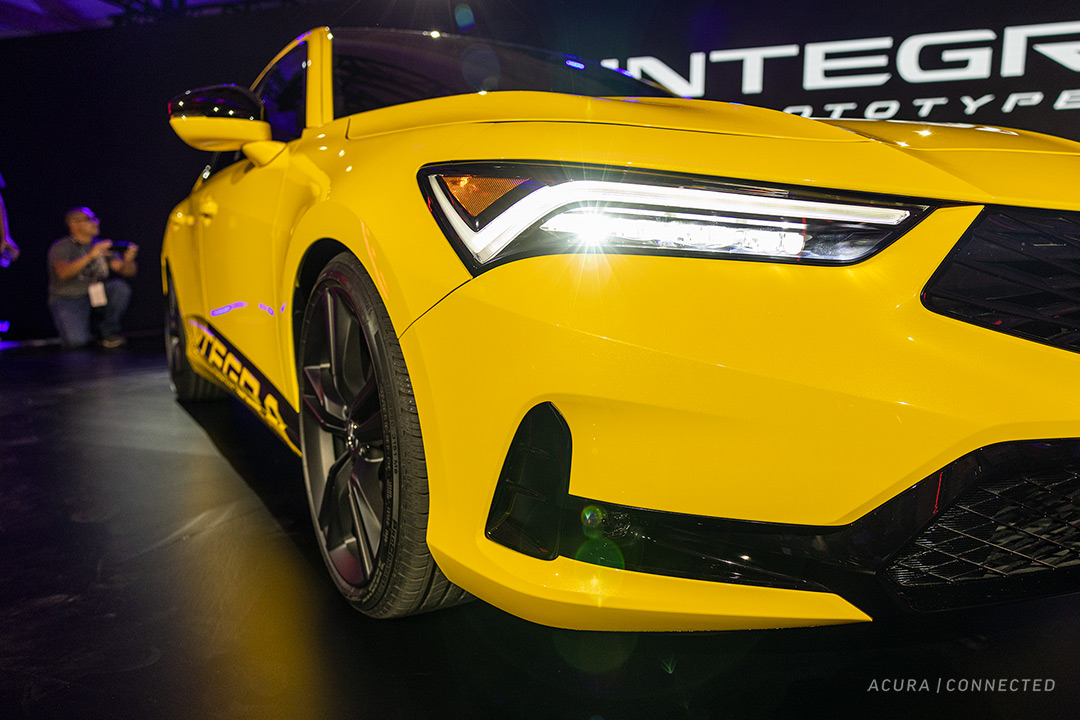 The Integra headlights retain Acura's signature "Chicane" design but with a slightly different arrangement – the "chicane" now flows on top of the JewelEye LED headlights rather than below.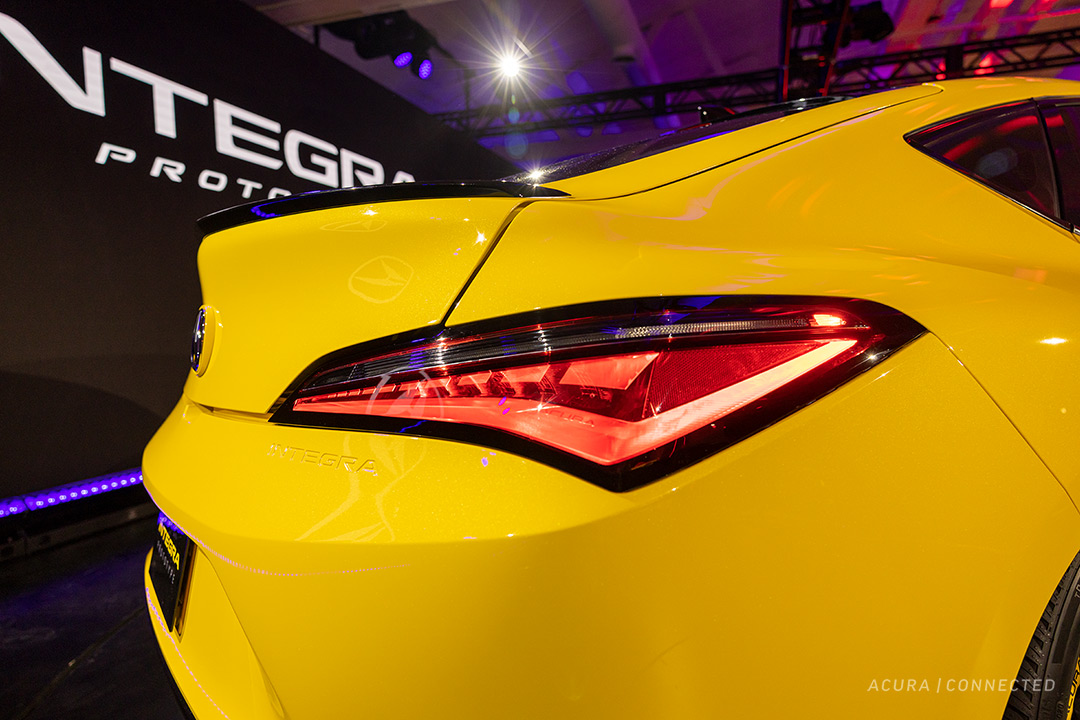 I do like the edgy shape of the rear taillights, which Acura intentionally designed as a single-piece, inspired by past Integras. Another new design element is a strip of "dashes" that stretch across, giving a JewelEye vibe for the rear.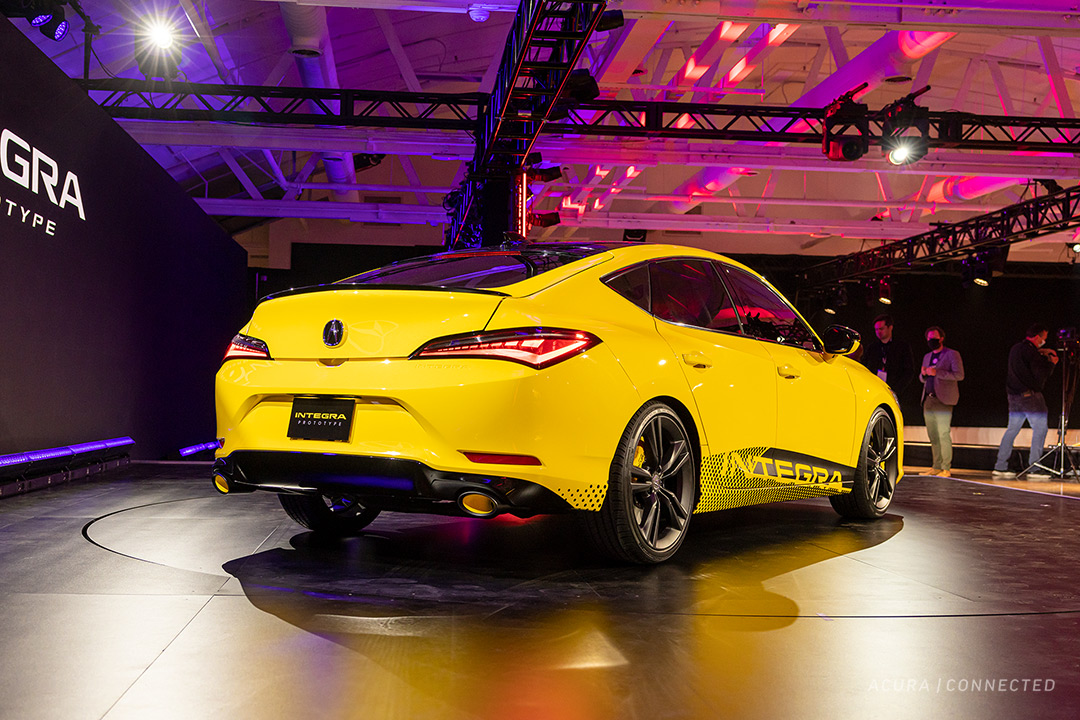 Overall, the design is along the lines of what I expected. The front, rear, and 3/4 views look great, with the side profile probably being the weakest. If anything, I would have maybe wished for a slightly more aggressive look, with some harder/sharper edges all around. A nice A-Spec package should do the job for those wanting some extra spice.
Looking forward to seeing more of this car as it inches close to production.
[Source: Acura Connected]