Spy photos of Acura's first EV, the 2024 Acura ZDX, have been circulating through the internet and on social media, giving us a good look at the upcoming model without camouflage. 
The last time Acura gave us a peek at the ZDX was back in December when they showed a fully functioning prototype wrapped in Type S camo. These new photos show a white, near-production prototype, with pretty much all body panels exposed. Two major design elements yet to be seen are the production headlamps and the execution of the diamond pentagon grille. But I'll Mr. Kirk Kreifels dissect everything in the video below.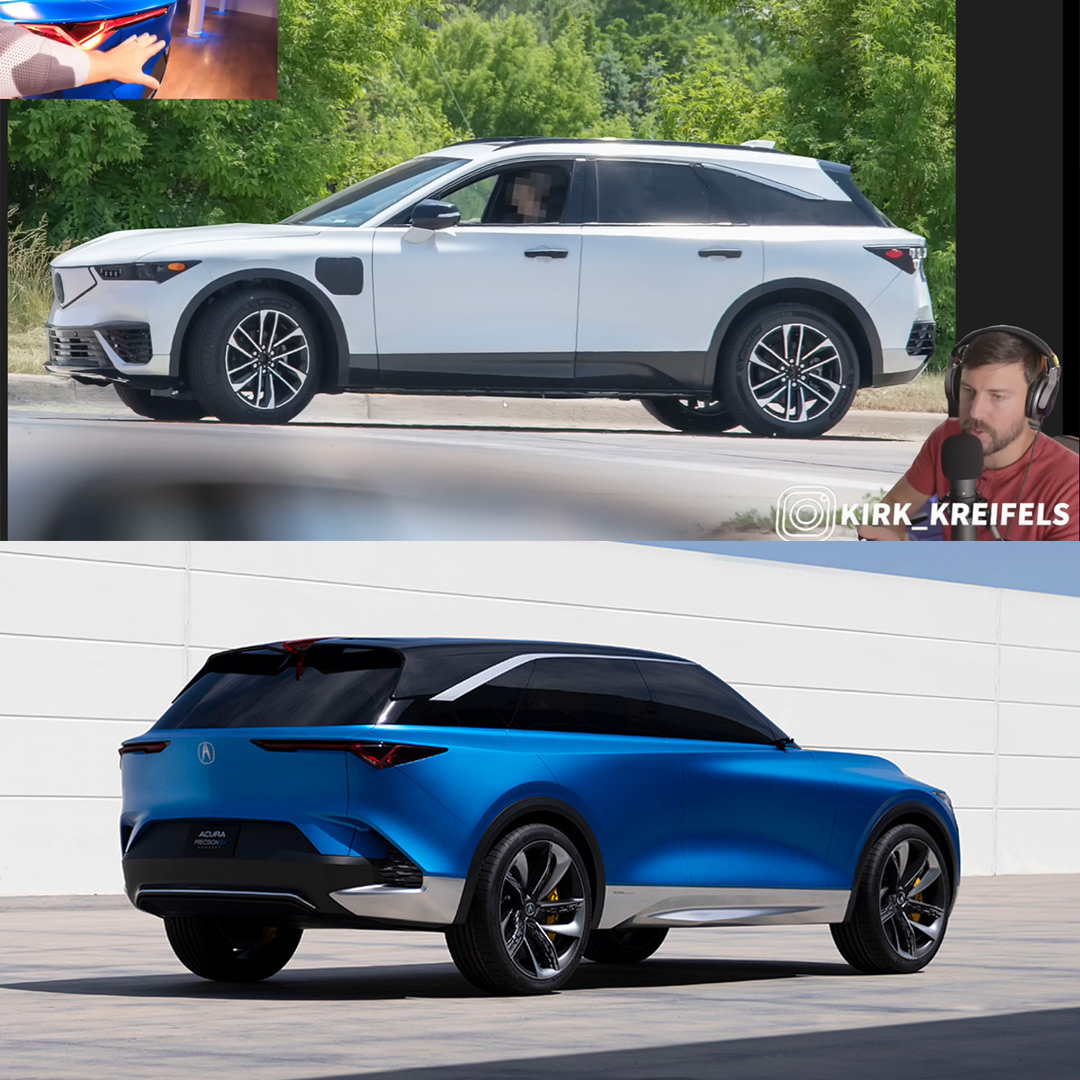 I do want to drop this image of the Acura Precision EV Concept as a reference of comparison though. You can see how some of the styling features have carried over to the ZDX. A few things to note: the floating roof design, the chrome roof strip, the lower door sill area, the hood bulge, and how the fender lines cross over at the front doors.
We expect to hear more about 2024 Acura ZDX in the next few months, but for now check out the spy photo breakdown from Kirk Kreifels:
[Source: Kirk Kreifels via YouTube]