Edmunds.com Renders the 2015 Acura ILX Coupe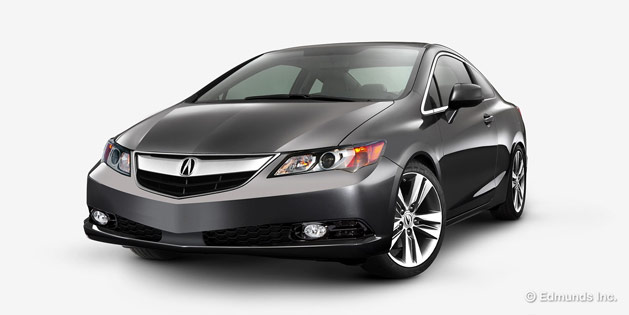 Today Edmunds.com presented a very Civic-looking, yet sharp rendering of what a future ILX Coupe would look like, and in the same breath announced that it's unlikely that Acura will ever build such a model. Edmunds.com says Honda previously hinted at a coupe variant, but with sales numbers not quite where they should be, Edmunds now thinks the addition of a coupe is "less likely".
We've heard the 2014 ILX will come with some nice upgrades, hopefully it's enough for a huge sales boost.
Head over to Edmunds.com for the full post - Edmunds.com: 2015 Acura ILX Coupe Is Dead
[Source: Edmunds.com]
Filed under: Acura Rumors, ILX, Renderings
Tags: 2015 Acura ILX, Acura ILX Coupe, Edmunds.com