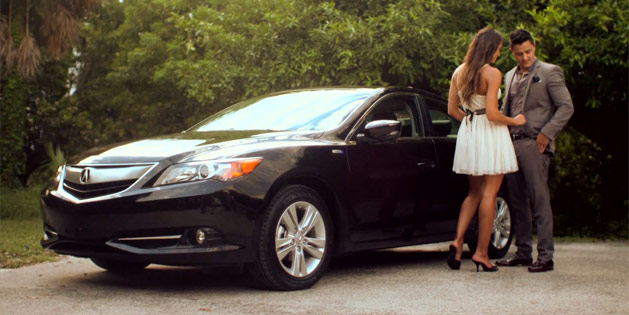 I can't say I'm familiar with the musical work of Panamanian-born Latin artist Joey Montana, but I think I recognize the vehicle featured in his latest video Único.
A black 2013 Acura ILX Hybrid makes a very prominent cameo in crystal clear quality, becoming the focus of attention on a few occasions. The ILX appears at the beginning and towards the end of the video, for a combined total of about 20 seconds worth of footage. That includes a few interior shots, and short sample of Joey making good use of Acura's SMS text messaging function.
Check out the hot ILX in Joey Montana's Único video below.
[Source: Joey Montana via YouTube]