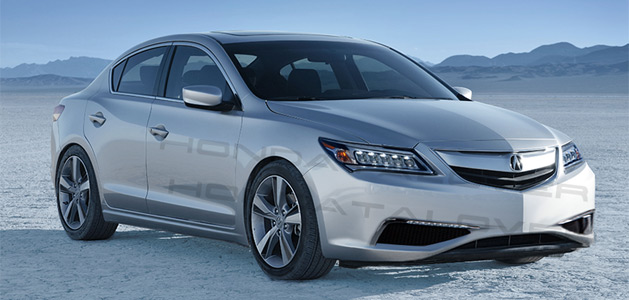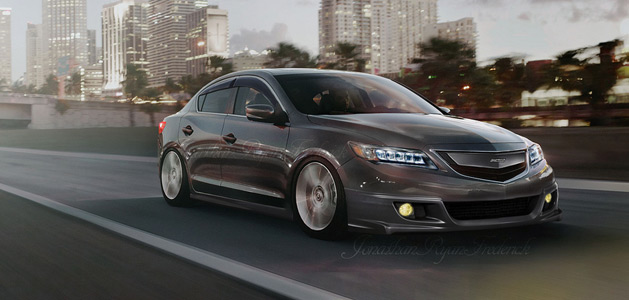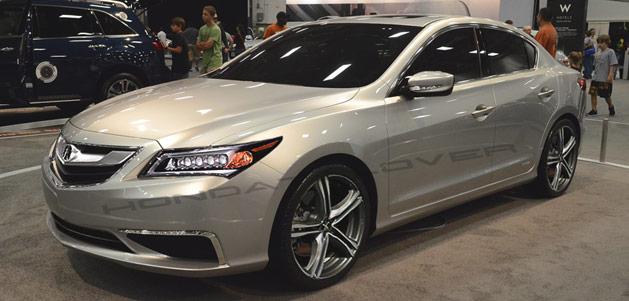 Jewel Eye LED headlights have become a distinguishing feature on all of Acura's newest models, so it wouldn't be a surprise if they were integrated in an ILX mid-cycle refresh for the 2015 model year. The impressive renders above from AcuraZine members usdmJON and Timmy18 give us an idea of how they might look on some modified ILXs.
The first image is the cleanest, incorporating the Jewel Eyes, chrome trim, and an LED strip similar to the ILX Concept. The second render is a bit more aggressive with Mugen Accord accessories bolted on. Lastly, we see an ILX with some lower bumper work and the adoption of an Acura SUV-X style grille.
Check out the ILX photoshop and renderings thread on AcuraZine for more.