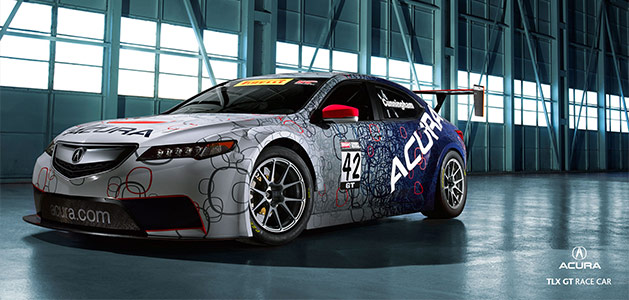 Hear from RealTime Racing's Peter Cunningham as he gets set to campaign the #42 Acura TLX GT in the upcoming Pirelli World Challenge season. The Realtime Racing team has a long history with Acura cars, previously entering the World Challenge with an Acura Integra Type-R, an Acura NSX and most recently an Acura TSX V6. Peter mentions the challenging task of not only stepping up to the faster GT Class, but doing so in a brand new vehicle.
Check out Peter's first entry from his new monthly column on Racer.com: Running in RealTime – the Peter Cunningham column.
The 2014 Pirelli World Challenge season kicks off next month with the Grand Prix of St. Petersburg, Friday, March 28 – Sunday, March 30.
[Source: RACER Magazine]