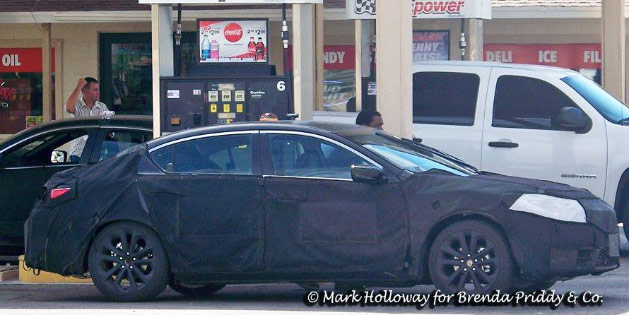 Spy Photographer Brenda Priddy & Company has posted 3 photos of a suspected 2016 Acura ILX test mule.
"2016 Acura ILX – Lots of camo for a last update before the next generation arrives for the 2018 model year."– Brenda Priddy & Company
The vehicle's visible greenhouse and tail lights identify it as an ILX, but there are notable changes to the front bumper, and possibly the front fenders and rear bumper. Along with exterior updates, there have been rumors of powertrain changes for the 2016 mid-cycle model change.
See the rest of the photos on Brenda Priddy & Company's Facebook page,
[Source: Brenda Priddy & Company via Facebook]