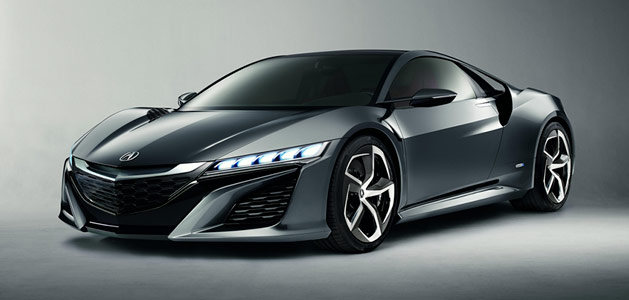 UK website What Car? is reporting the next generation NSX is still on track for a 2015 launch, at least for North America. What Car? states the NSX will initially go on sale in North America next year in 2015, while Europe will see a delayed launch in early 2016.
What Car? also mentions the production NSX will be revealed at the 2015 Tokyo Motor Show in November, but this could be a reference to a Honda badged NSX for the Japanese and European markets. There have been rumors that we could see a production Acura NSX as early as January 2014 for a debut at the North American International Auto Show in Detroit.
Read the full article at whatcar.com – New Honda NSX on sale in 2016.
[Source: What Car?]