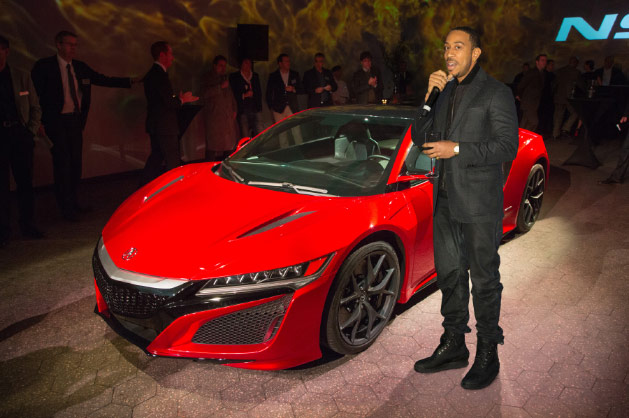 Rapper/Actor Chris "Ludacris" Bridges was on hand for a VIP reveal of the 2016 Acura NSX last week where he gave his first reaction to Motor Trend:
"I'm a loss for words, I mean I don't know what to say — it's amazing. It's almost like a hybrid between all of the great supercars, put together in one — that's how I feel about it. As [exterior designer Michelle Christensen] continued to explain, the aerodynamics, the design, the body, it's one thing to look at it, it's another thing to hear. It's the future, man. This is the future." – Ludacris
A long time owner of a 1993 Acura Legend, Ludacris has a growing relationship with the Acura brand and has been involved in several Acura events in the past year.
Read the full article on motortrend.com – First Reaction: "Amazing" Says Ludacris on 2016 Acura NSX.
[Source: Motor Trend]