A few hours in Los Angeles with the refreshed 2022 Acura RDX A-Spec with Advance Package. That's right, by popular demand you can now get a sporty A-Spec with all the features of the Advance package. Here are a few of my favorite things:
Apex Blue Pearl
Easily my favorite color in the RDX's color palette, it adds a sporty vibe with the A-Spec package. Long Beach Blue Pearl on the new PMC Edition might give it a run for its money, but I haven't seen it in person yet. Also new for 2022 is Phantom Violet Pearl and Liquid Carbon Metallic.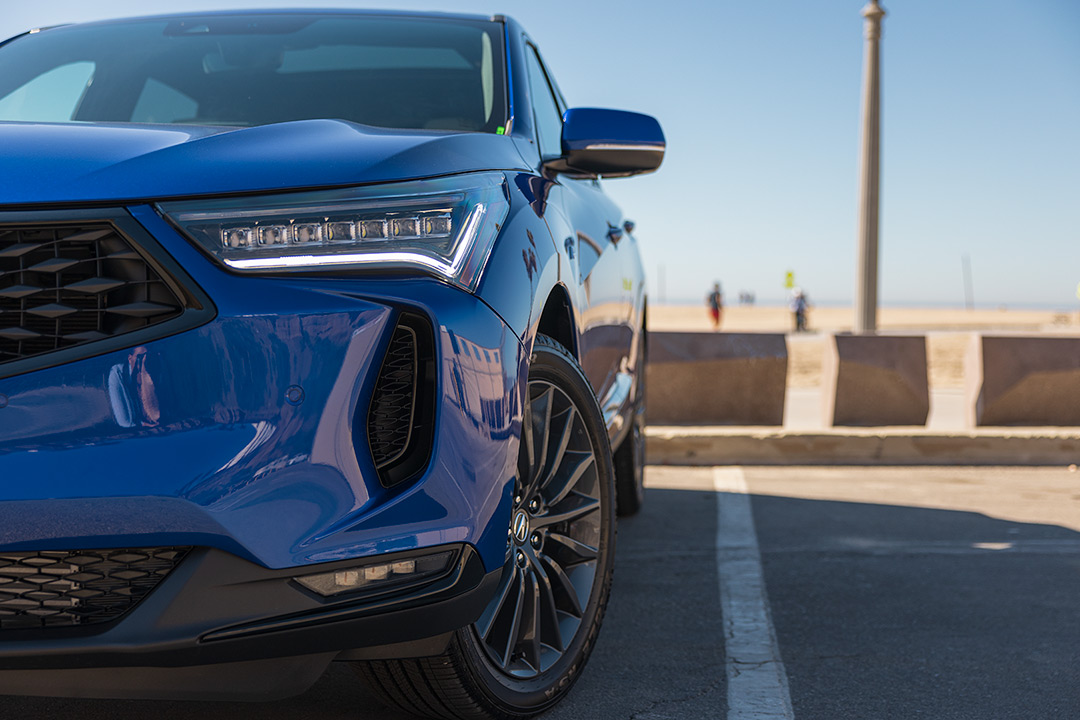 Updated Exterior Styling
The front of the RDX gets an updated design for 2022. You can almost call it a mini-MDX, which isn't a bad thing. It looks simpler yet bolder than its predecessor. Less noticeable are the tweaks to the Diamond Pentagon Grille, which Acura says is now wider with a thinner frame. I've got to say that although the outgoing RDX still feels new to me, I do prefer the updated styling on the 2022.
In the back the changes are more subtle, 2022s get rectangular exhaust tips, while A-Spec continues with round exhaust tips.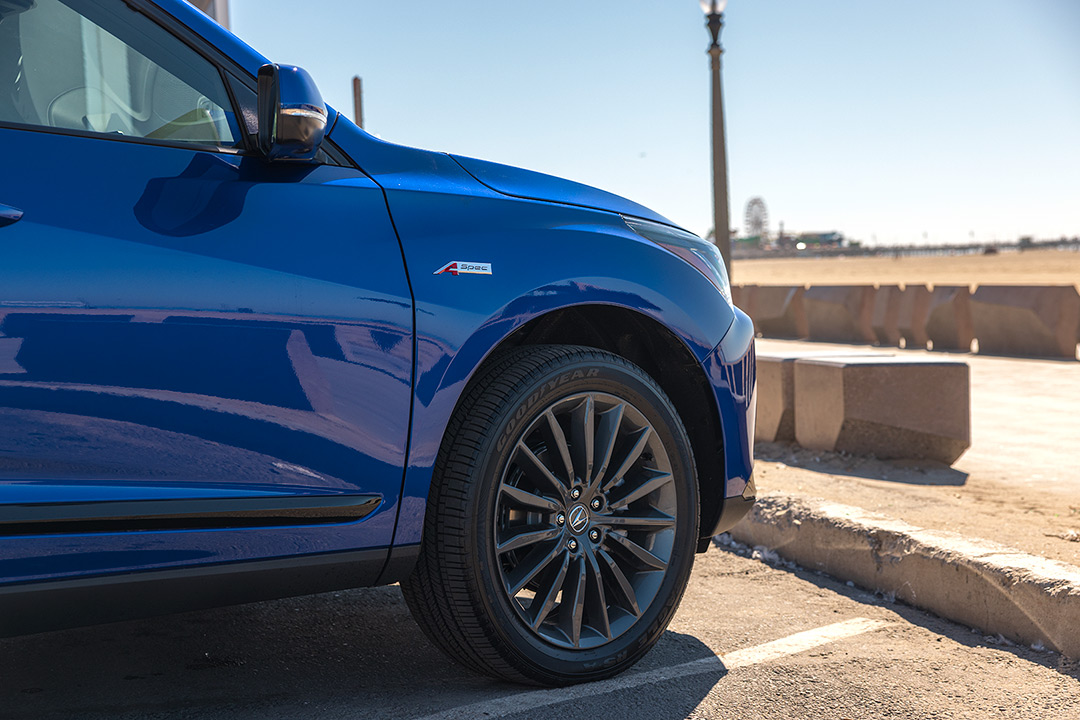 20-inch Multi Spoke Shark Gray Wheels
Not much to say here, but dang they look good. You'll need to upgrade to the A-Spec with Advance Package to get them.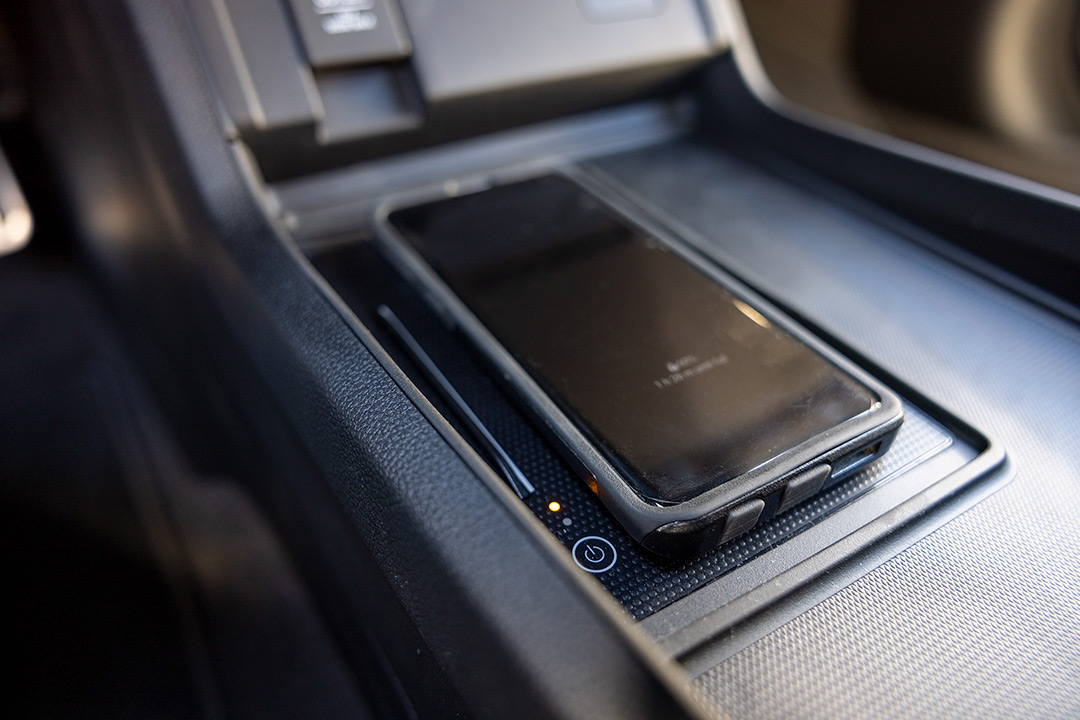 Wireless Charging Pad
Once you have it, you can't live without it. This is something we all wanted for the RDX, and we finally get it with the Technology and Advance packages.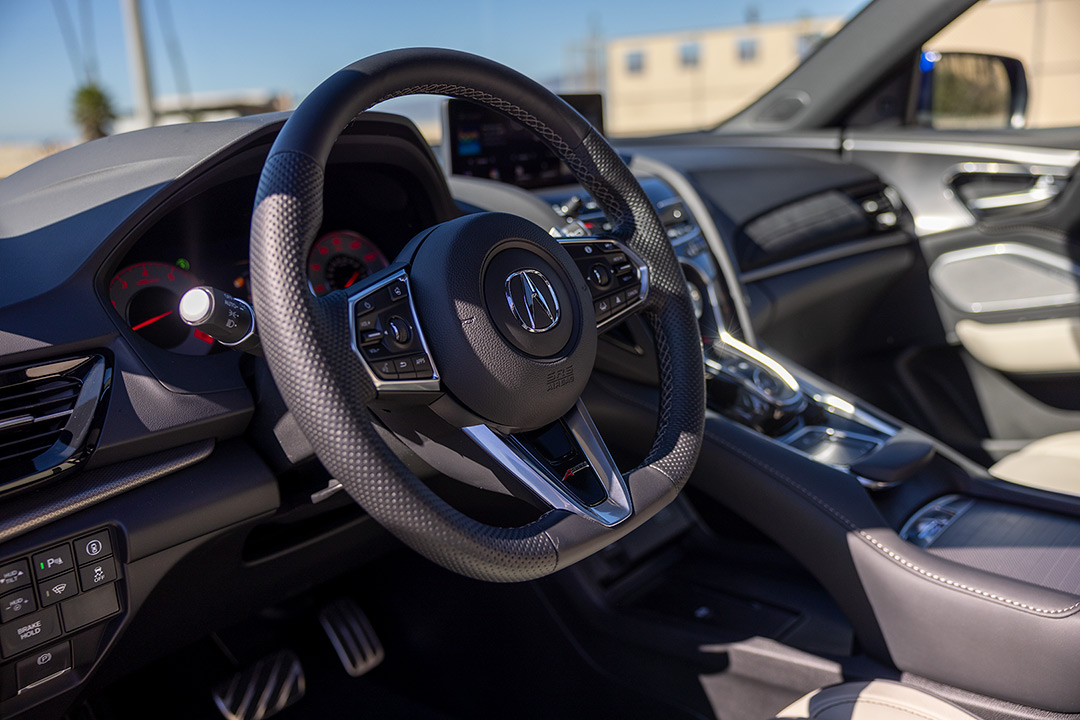 Flat Bottom Steering Wheel
2022 A-Spec models now get flat bottom steering wheels. Not only does it give you some extra leg room, they feel sporty and look cool.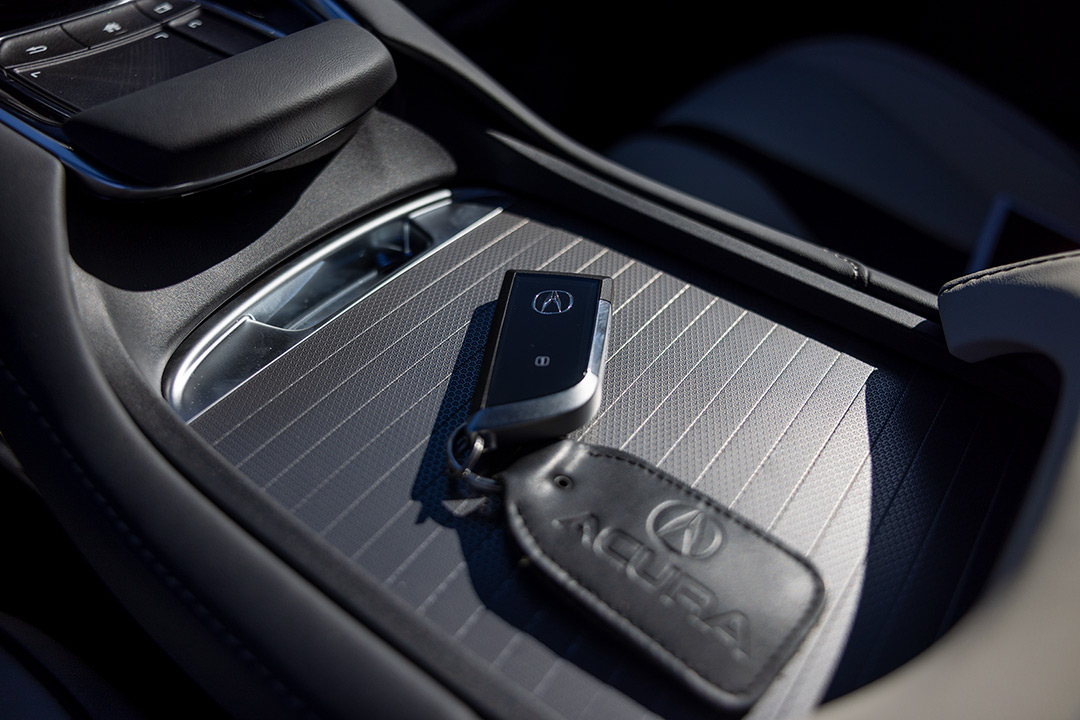 New Key Fob Design
Diggin' the new Acura key fob design, now with expanded range and 2-way feedback.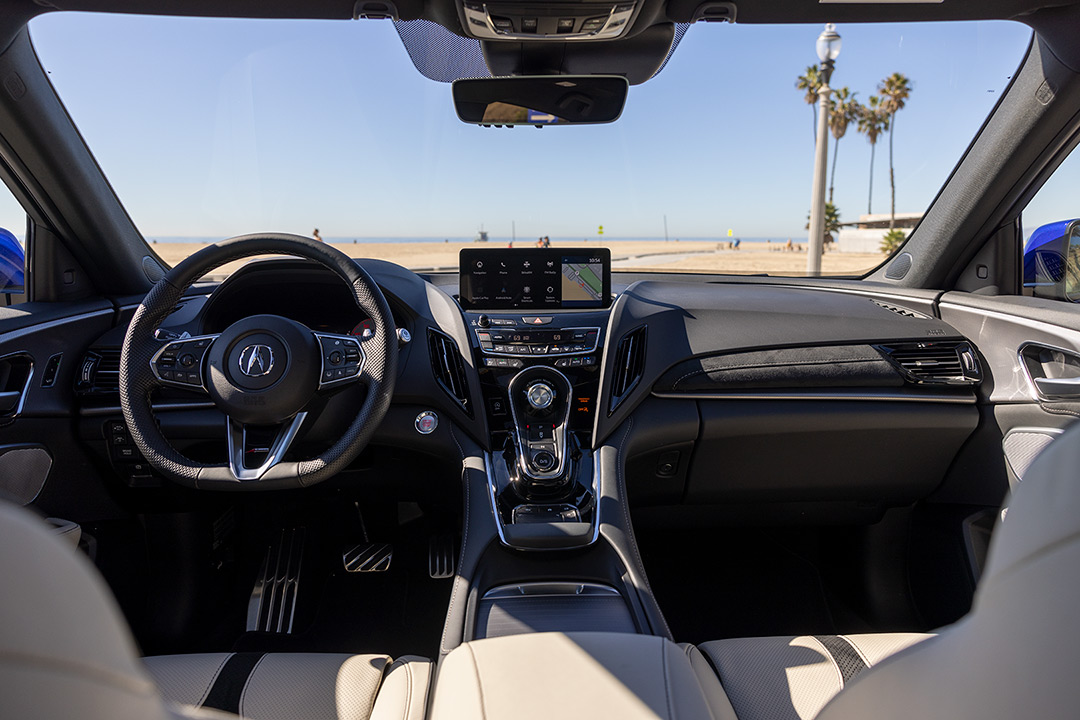 Interior Updates
I immediately noticed the Orchid leather, which is new for 2022 and is available on the A-Spec with Advance package.
What you can't see, is the fact that Acura has made big updates to reduce road noise in the cabin. Every 2022 model will have improved noise reduction, but the the Advance package in particular will get extra sound insulation in several different areas to make it the quietest cabin in RDX history.
Although I couldn't really notice it in the bright California sun, the 2022 model year RDX also gets Acura IconicDrive, which offers several color combinations for the cabin's ambient lighting.
Added Tech
As we mentioned, one of the biggest changes for 2022 is that you can now get the A-Spec package with the Advance package.
Wireless Apple Carplay, Android Auto and Amazon Alexa Built-In, now come standard, and AcuraWatch now includes enhanced blind spot information with Lane Change Assist, Rear Seatbelt Reminder and Front and Rear Low Speed Braking Control. Not that I got a chance to figure any of that stuff out in my short time with the vehicle, but it's good to know!
The Drive
Not going to lie, I kept it in Sport mode the entire time for the enhanced response. Acura says they've retuned the Advance Package's Adaptive Damper System for 2022, which makes the handling more aggressive in Sport mode, and even more comfortable in Comfort mode. While accelerating, the enhanced engine note in Sport mode was quite noticeable, a nice feature if you're craving a more sporty experience.
Other than that performance stays the same for 2022, which is just fine – the RDX is already a solid performer, punchy when it needs to be, and with SH-AWD, a fun ride to carve corners.
The 2022 Acura RDX is now on sale, build yours on acura.com or acura.ca.