An Acura NSX that had been left for dead at the bottom of a river years ago, has somehow resurfaced online and has been sold to a new owner.
Photos of the decomposing NSX have recently popped up on Facebook and Instagram, sparking rumors and speculation about how it got to its sad state. One NSX owner, Becca(@nsxbae), contacted LSX Salvage to get the scoop. According to legend, in the late 1990s the NSX was stolen and dumped in the Yadkin River in North Carolina. It remained underwater for over 15 years, until in 2019 it was recovered while rescue teams were searching for a different vehicle.
We can't confirm how much of this is true, but we did find some inconclusive evidence on Facebook showing the NSX being pulled from the river in December of 2019 by the Churchland Fire Department. Exactly how it got there and for how long, remains a mystery.
Fast forward to 2023. After rotting outside for the last few years with dirt in its engine bay and a lush new ecosystem growing in its cabin, it eventually found its way to LSX Salvage where it was put up for sale. How much would someone pay for the NSX corpse? Apparently bidding started at $6,000 and it eventually sold for $8,500.
Word is that the new buyer will try to restore it to its former glory.
Update 2023/03/12: The NSX has arrived in Maryland with new owners Helix Auto Works.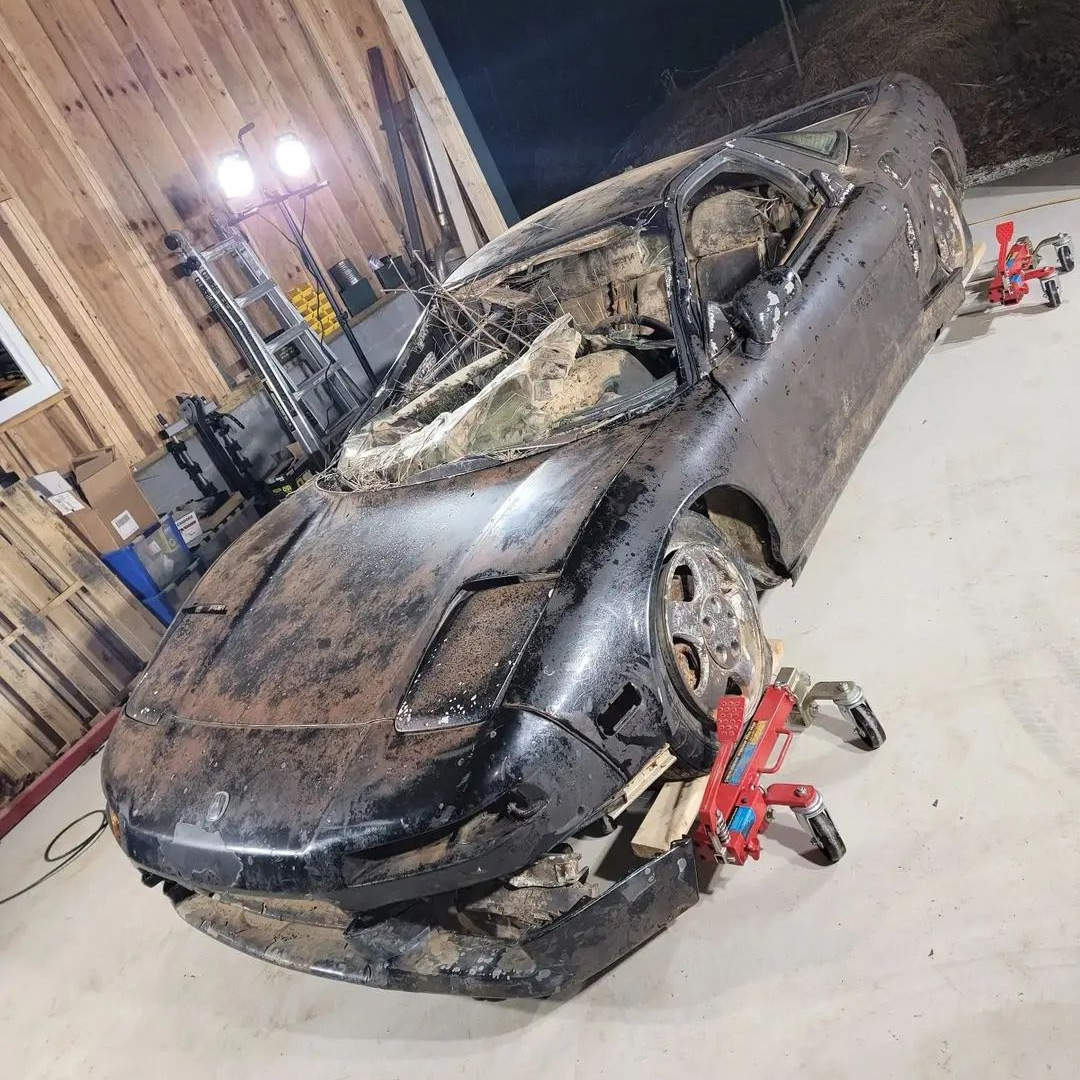 [Source: LSX Salvage via Facebook, Becca/nsxbae, Helix Auto Works]