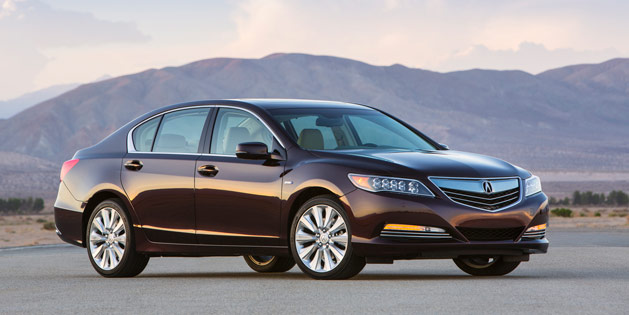 Official release from Acura Media Newsroom:
First of its kind 3-motor hybrid all-wheel-drive system in Acura RLX Sport Hybrid enhances power, handling and fuel efficiency for a new driving experience
01/21/2014 – TORRANCE, Calif.
Acura's pioneering Sport Hybrid Super-Handling All-Wheel Drive (Sport Hybrid SH-AWD) system has been chosen as a finalist for Green Car Journal's2014 Green Car Technology Award, which will be awarded January 22, 2014 at the Washington Auto Show in Washington, D.C. The award considers technologies that enable significantly improved environmental performance. The 2014 Acura RLX Sport Hybrid, launching in spring of 2014, is the first Acura vehicle to utilize this groundbreaking new technology that delivers exhilarating performance with class-leading fuel economy ratings via its three-motor hybrid system with unique electric motor-powered torque-vectoring capability.
Click here to continue reading
No Comments
Filed under: Acura News, Acura Official Releases, RLX
Tags: 2014 Acura RLX, Acura Awards, Sport Hybrid SH-AWD