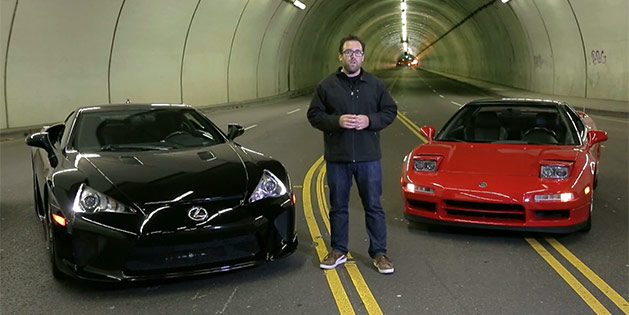 Earlier this year Edmunds' Inside Line compared the 1991 Acura NSX with the modern-day R8, this time around the 20-year-old NSX goes up against the current Lexus LFA. It seems the NSX truly is one of the most timeless cars ever built.
"On this episode of Head 2 Head, Motor Trend's Jonny Lieberman takes a closer look at the past, present and future of the Japanese super car, pitting an original Acura NSX against the Lexus LFA."
There's also a good bit of Honda/Acura NSX history, so don't miss this 17-minute supercar match-up below!
[Source: Motor Trend via YouTube]