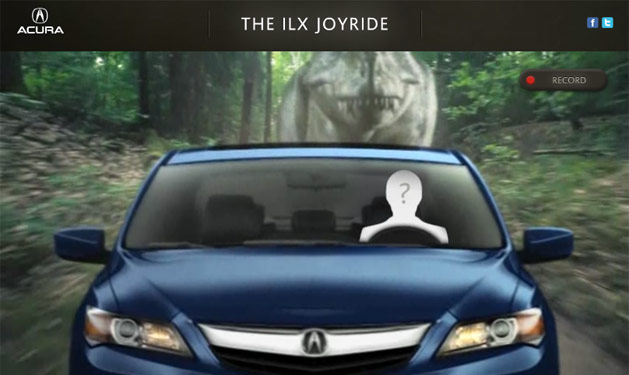 Imagine this: yourself in a brand new 2013 Acura ILX, joyriding through an exotic jungle, with a Tyrannosaurus Rex hot on your tail. Sound fun? Well with Acura's interactive flash app, you don't have to imagine it, you can see it!
Make sure you have a webcam or a personal photo, then head over to Acura's Facebook page where you can pick your ILX's colour, and choose from a few wacky scenarios.
Click here for the ILX Joyride!
[Source: Acura via Facebook]